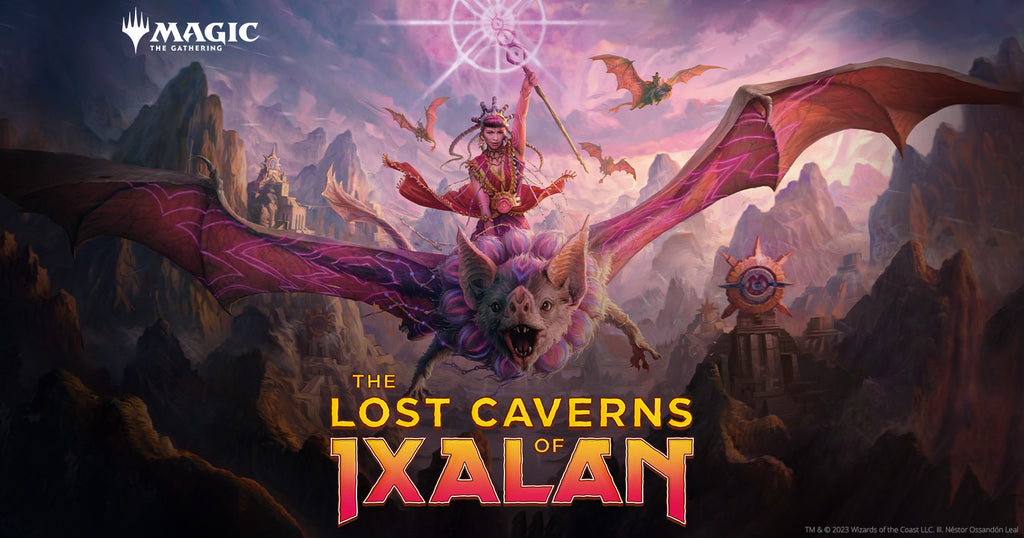 Find Your Fortune in The Lost Caverns of Ixalan at D20 Games!
by D20 Games
The Lost Caverns of Ixalan - D20 Games
Embark on an Uncharted Quest with "The Lost Caverns of Ixalan" at D20 Games!
Prepare to chart a course into the unknown with Magic: The Gathering's latest set, "The Lost Caverns of Ixalan." This set beckons players to uncover the secrets of a land where the ancient and the arcane intertwine. With new mechanics like Craft, Descend, and Discover, your journey through the untamed wilds of Ixalan will be fraught with peril and promise.
Prerelease and Release Events at D20 Games in Alameda!
Join the adventure a week early with our Prerelease Events, and continue the excitement with our Release Events:
Prerelease Events:
Release Events:
Cost for each event is $30 in advance and $35 on the day of the event. Secure your spot early and save!
New Game Mechanics to Master:
Craft: Forge your path to power by crafting artifacts of immense strength. As you play, you'll gather components that can be assembled into tools of victory, giving you an edge in the heat of battle.
Descend: Venture deeper into the game with Descend, where meeting certain conditions unleashes abilities of mythic proportions. With DESCEND 4 and DESCEND 8, your creatures will gain new abilities as you reach these thresholds, offering a strategic advantage that grows with your gameplay.
Fathomless Descent: A mechanic that rewards the bold, Fathomless Descent takes you to new strategic depths, offering rewards that grow with the risks you take. This mechanic encourages daring plays that, if successful, can lead to a cascade of powerful effects.
Discover: Continue the legacy of exploration with Discover, a fresh take on the Explore mechanic, leading you to unearth new strategies and hidden strengths. This ability allows you to reveal the top card of your library and make crucial decisions that could alter the course of the game.
Map Tokens: Navigate your way to triumph with Map Tokens, which build upon the Discover mechanic, marking your progress as you journey through the game. These tokens serve as milestones, unlocking potential as your exploration advances.
Finality Counters: Mark the pivotal moments of your conquest with Finality Counters, a new way to signify the turning points that can lead to ultimate victory. These counters accumulate on certain cards, leading to powerful effects that can end the game in your favor.
Are you ready to forge your destiny with the craft of your hands, descend into the depths of strategy, and discover the untold power within the caverns? Join us at D20 Games and find out!